Automate your digital marketing.
Wishpond's powerful and easy-to-use marketing automation enables you to nurture leads and retain customers, effortlessly. Try it yourself or have our team do it for you.
Book a Demo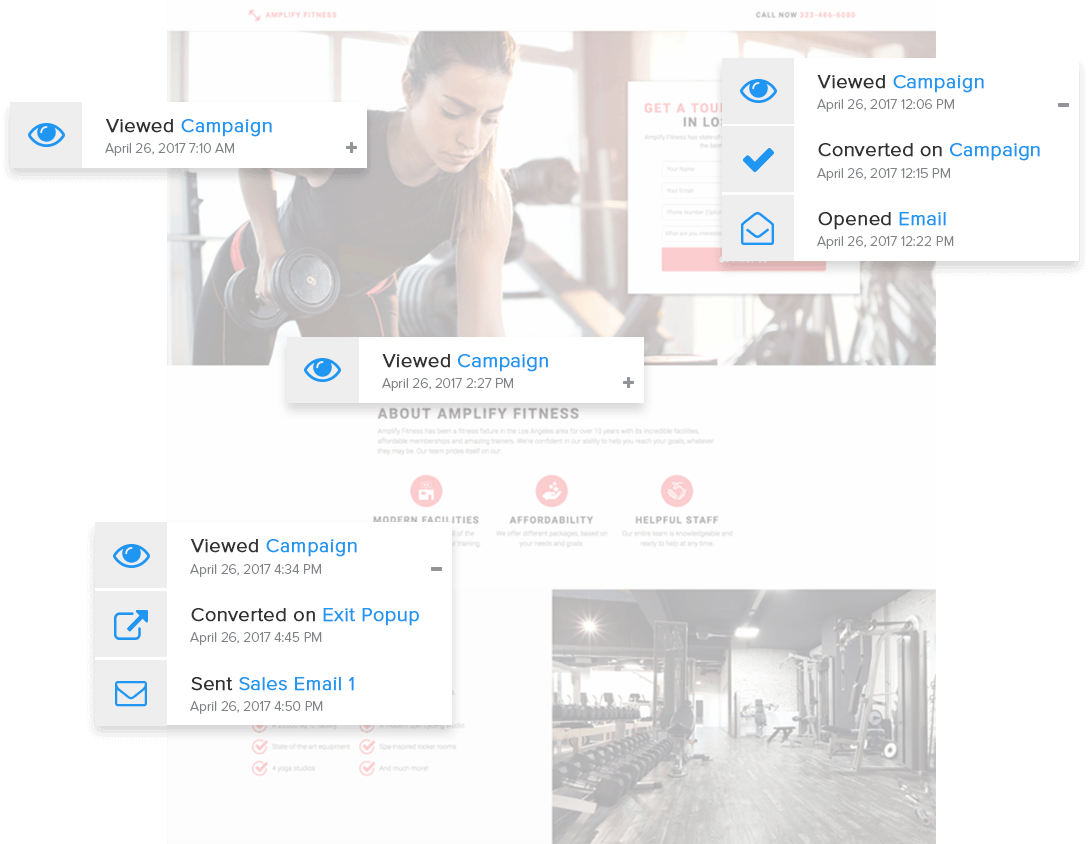 How marketing automation can help your business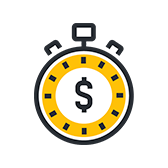 Spend less time following up
Automatically send welcome emails, content, and reminders so you can spend more time focusing on things that grow your business.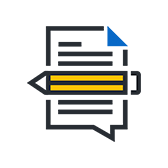 Send more personalized content
Customize a different follow-up sequence for leads depending on what options they select on a form. That can include their interests, location, industry, and more.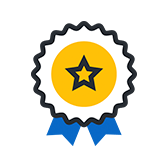 Close deals faster
Get automatically notified when hot leads come through via email, SMS, Slack, and more. Never keep a prospective customer waiting.
Send personalized email campaigns to your leads based on demographics and activity
Use the information you have about your visitors to send segmented email campaigns. Customize the emails you send (and when you send them) based on lead activity. Marketing automation allows you to send the perfect emails at the perfect times.
Book a Demo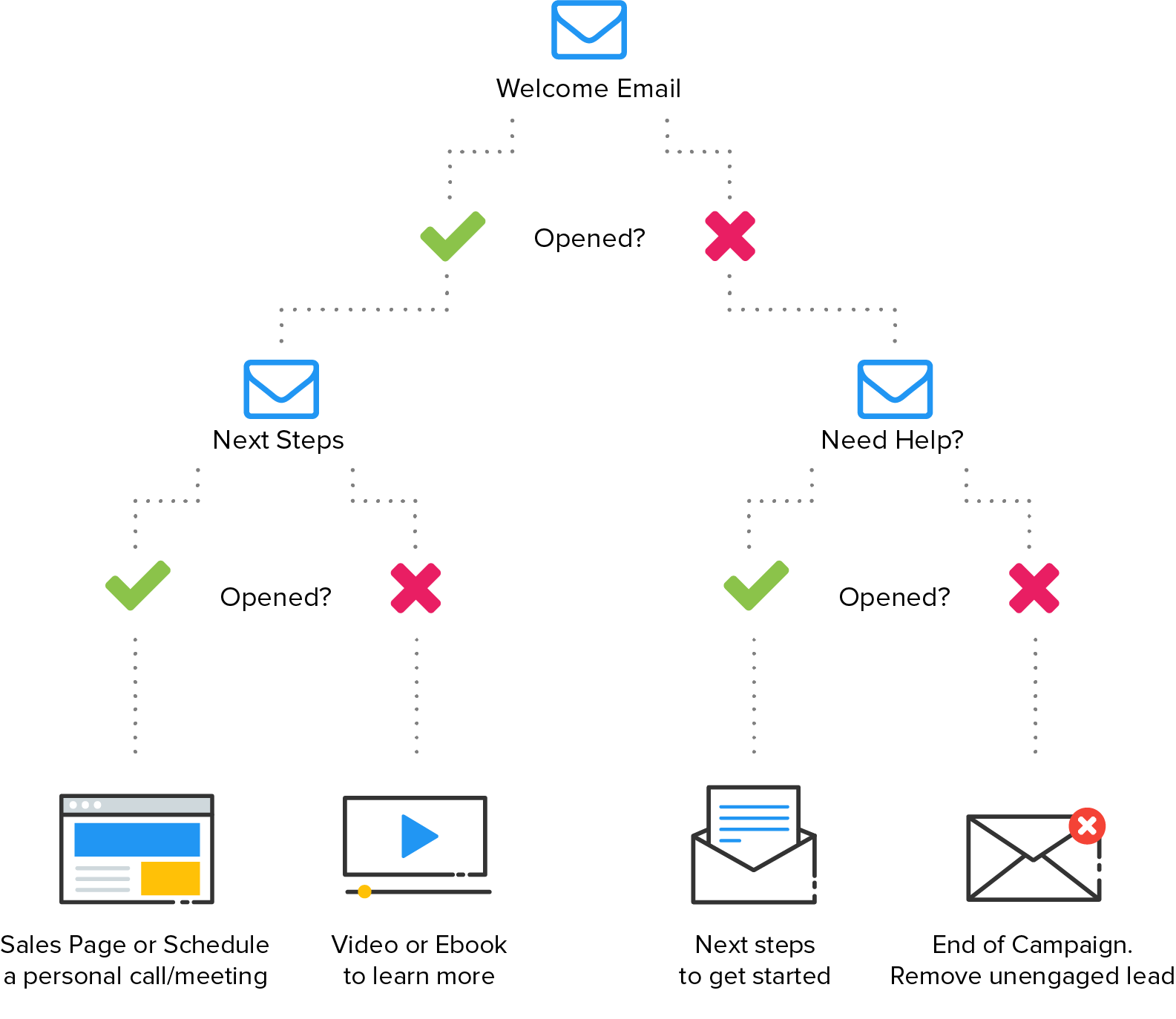 Forward hot leads to your sales team
Use marketing automation to identify hot leads and email your sales team telling them to follow up. Nurture and contact leads at the opportune time to maximize conversions and boost your sales.
Book a Demo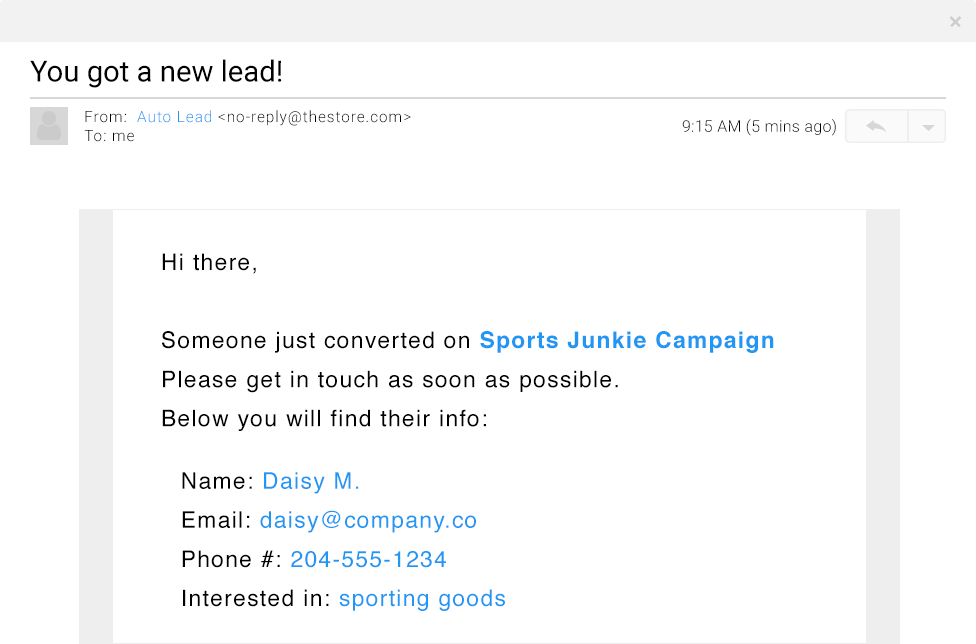 Automate actions for the apps you already use
With Wishpond's long list of integrations, it's easy to automate interactions between Wishpond and the other apps in your marketing toolbox. Whether it's registering a lead for your GoToWebinar webinar or sending an internal message to your sales team on Slack, Wishpond makes it simple to set up any integration.
Book a Demo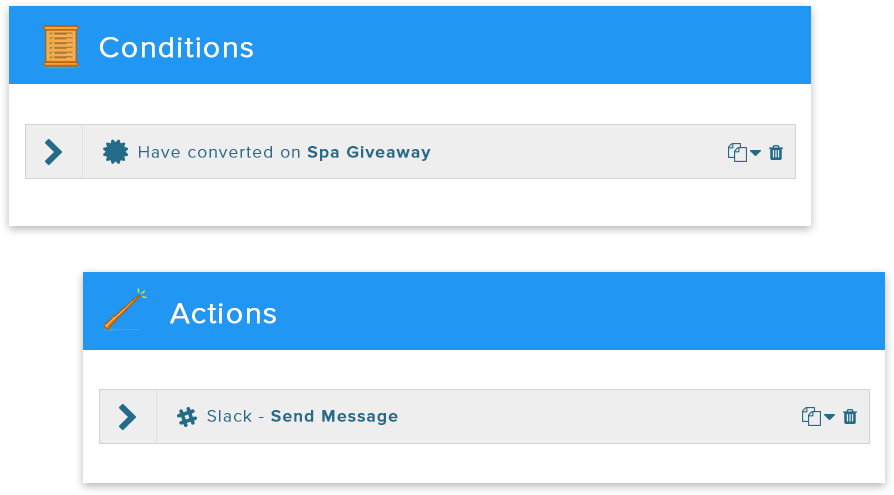 Take the Guesswork Out of Marketing With a Team of Professionals
Your marketing executive will work with you to ensure your campaign is a success. Get unparalleled support 24/7 with access to designers, ads specialists, content writers, and more.
Book a Demo
Why Choose Wishpond?
We do all the heavy lifting

Spend less time learning how to use complex software platforms and more time growing your business.

You get state of the art technology

Get access to the latest marketing technology that allows you to see what contacts are up to in real time in order to turn more prospects into customers.

It works with what you already have

Wishpond has over 40 native integrations and connects with 1000+ other apps. Our team will help you get campaigns up on your website, email's synced, and sales coming through in no time.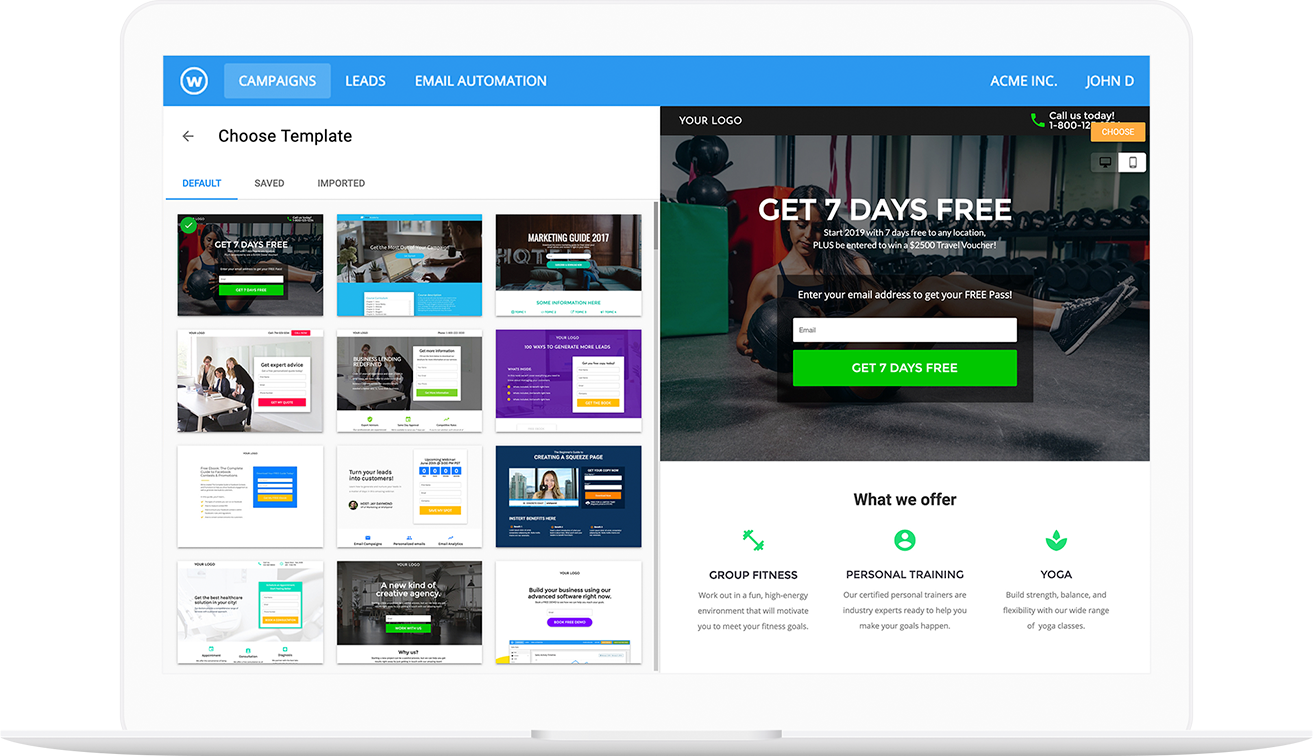 Brilliant service, amazing graphics and design and top tier management! A friendly, helpful, engaged team!

Results: +1,800 sales leads
​Wishpond was a key component to our campaign's success. It was a one stop shop that was intuitive, very easy to setup and reliable throughout the duration of our campaign.

Results: +15,000 sales leads
For a first-time Instagram contest, GoEco was blown away with the results. Wishpond's platform turned out to be everything we envisioned with several submissions that we could easily manage and monitor. We're definitely going to use Wishpond for future contests and promotions.

Results: +5,520 sales leads
Previous
Next

Ready to take your business to the next level?
Join thousands of businesses and see how Wishpond can help you grow your business today.
Book a Demo