Make over $464/client by joining the free Wishpond Affiliate Program!
When you become Wishpond's affiliate we'll give you a special tracking link that you can share through an ad, Facebook post, on your blog post, a tweet – any way you choose! You'll earn income for every customer that signs up for Wishpond through your link. It is that simple.
Wishpond Affiliate Benefits
As a website owner, blogger, or online marketing expert, you can make money showing marketers how to create, optimize and promote online marketing campaigns using Wishpond's fully-integrated marketing suite.
Free (no payment required)
Consistent online payouts
Easy and convenient tracking through GetAmbassador
Become an Affiliate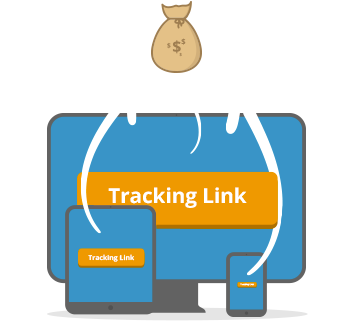 How The Program Works
When you become an affiliate you get a special unique tracking link.
When we receive visitors through your affiliate link, we associate them with your affiliate account.
When they purchase a subscription (either on that visit, or on a subsequent one), you get 30% commission!
You get paid again every time the client's subscription is renewed (monthly or annually)
Become an Affiliate
Recurring Income Schedule
Example: You refer Joe to us, and he pays $129.00 per month.
Each month Joe uses Wishpond, you earn $38,70. After a year, $464,40. After 2 years, $928,80. 3 years? $1.393,20.
And that's just one account! The longer your referrals use their accounts, the more money you make.
Become an Affiliate
What tools do I get as an Affiliate?
Have Questions?
Our Dedicated Affiliate Manager is Standing By to Help
Hello marketers! I'm here to serve you. I'm your biggest advocate here at Wishpond. I can take care of anything you need from setting up joint webinars to answering questions about your commissions. Whatever you need, I can help. Reach out to me and let's talk.
Damir Akhmetchin