The easiest way to create Forms
Wishpond's flexible templates and drag n' drop editor makes it easy to create beautiful forms in minutes.
Create Your Free Account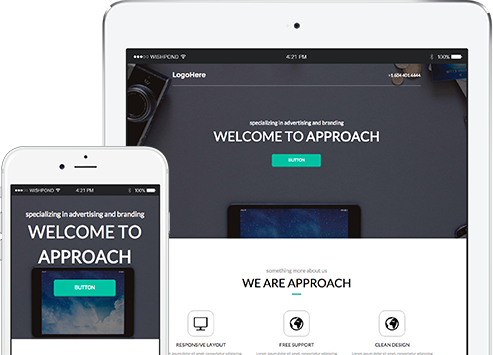 Generate New Leads
Wishpond's tools make it easy to capture leads on your website and social channels
Manage, Track & Understand your Leads
Track your leads throughout the entire customer journey
Nurture, Engage & Convert your Leads
Send personalized emails and ads to nurture and convert your Leads more effectively
Publish Anywhere. Works on any device
Run social promotions on Facebook, Twitter or your website. No matter where you run them, they'll work on all desktop, tablet and mobile devices.
Create Your Free Account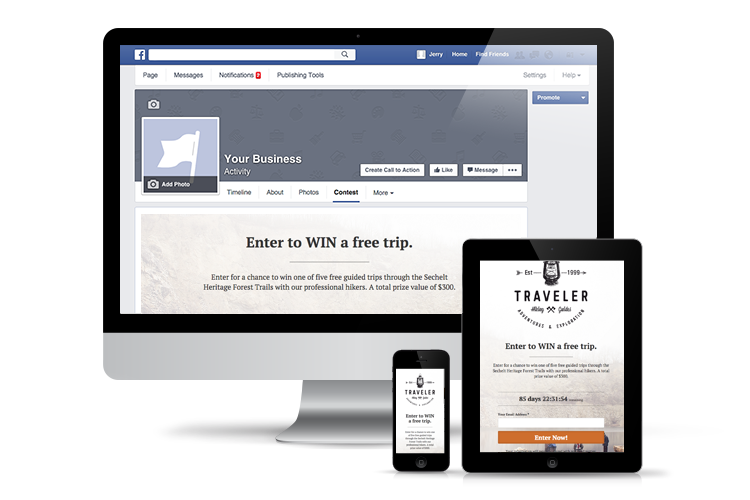 40+ Flexible Templates
Wishpond's flexible, mobile-responsive templates make it easy for you to create the promotions you want.
Create Your Free Account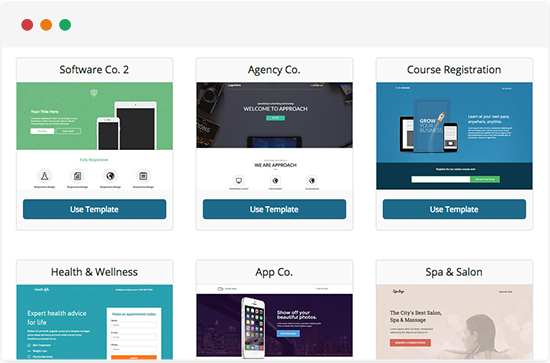 Key Features
Wishpond's Social Promotion Apps have every feature you need. Here are some of the most important ones.

Voting Buttons
Add customizable Forms with checkboxes, multiple-choice questions, dropdown menus, File Upload fields and more.

Like Button Popup
Wishpond's reporting dashboard makes it easy to view the performance of your popups in real-time.
Share Buttons
Use merge tags to personalize your forms based on any information you know about your visitors (works the same as merge tags in emails).

Referral Rewards
Add share buttons to your Popups for Facebook, Twitter and Google+.

Custom Form Fields
Add a CAPTCHA field to your form to secure your Popup Lead Generation Forms from spammers.

Daily Entry & Voting
Use advanced CSS & Javascript to customize the look of your landing pages and add your own analytics tracking code.
Integrated with the tools you use to run your business.
With Wishpond, you have built-in integrations with 40+ analytics, sales, payment & collaboration apps.
Learn More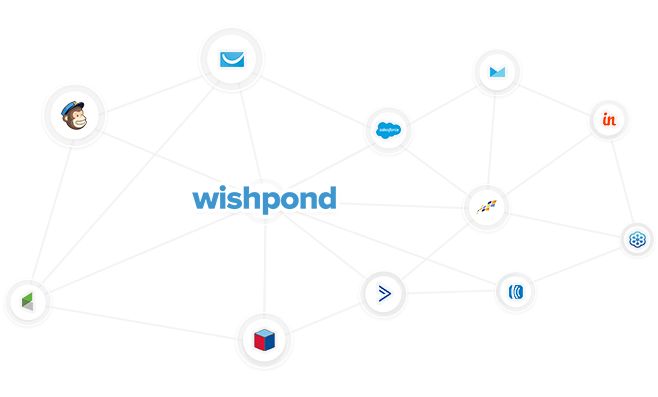 We love Wishpond's applications and their customer service is
excellent: create great contents on Facebook, build great landing
pages and integrate email campaigns and more. Their
dashboard user interface is powerful but not too geeky and
pricing is high value/low cost.
---


100,000 Happy Customers
Start Using Wishpond For Free
You can start with our Free Plan and use Wishpond with up to 200 Leads.
Create Your Free Account