Fast Growing & Profitable
~30% compound annual growth for the past three years and EBITDA positive since fiscal 2019.
Technology Enabled
Proprietary technology providing advanced and intuitive marketing tools capitalizing on key industry trends.
Lean Structure
Lean structure allowing Wishpond to provide scalable marketing services at rates difficult to replicate by traditional marketing agencies.
Scalable
Proven scalable sales engine delivering strong revenue visibility.
Diversified Customer Base
Over 4,000 customers with little economic dependence on major accounts.
Strong Management
Experienced management team with long tenure and proven track record in the marketing-software industry.
One-Stop-Shop
Wishpond offers several marketing tools integrated into a single platform, providing a cohesive customer experience for the price of a single subscription.
Significant Growth Ahead
Significant opportunities for continued growth including product and service expansion, geographic growth, and strategic acquisitions.
Predictable and Scalable Sales Engine
Proven sales engine delivers strong revenue visibility with a predictable LTV to CAC ratio of 4 to 1.
Read what Wishpond's CEO,
Ali Tajskandar,
has outlined for the Company's goals in 2023
Key Differentiators
Wishpond's primary differentiators over the competing platforms include:

Cohesive Platform
All Wishpond tools work seamlessly together with no need for any additional integration. In many cases, the functionality of Wishpond's tools is superior than competing platforms specializing on a single vertical.

Service Component
While companies may be able to access competitors' tools, very few companies offer the service of managing customer's accounts to help them achieve success with them. Those who do are generally unable to offer rates that a traditional SMBs can afford.

Cost Efficient
For the cost of a single subscription, Wishpond's customers get access to all the different tools which they would otherwise have to purchase individually from specialized providers.
Financial Profile
Wishpond is cash-flow positive and has grown by 40% in 2022. Wishpond has a subscription-based recurring revenue model that provides excellent revenue and cash flow visibility.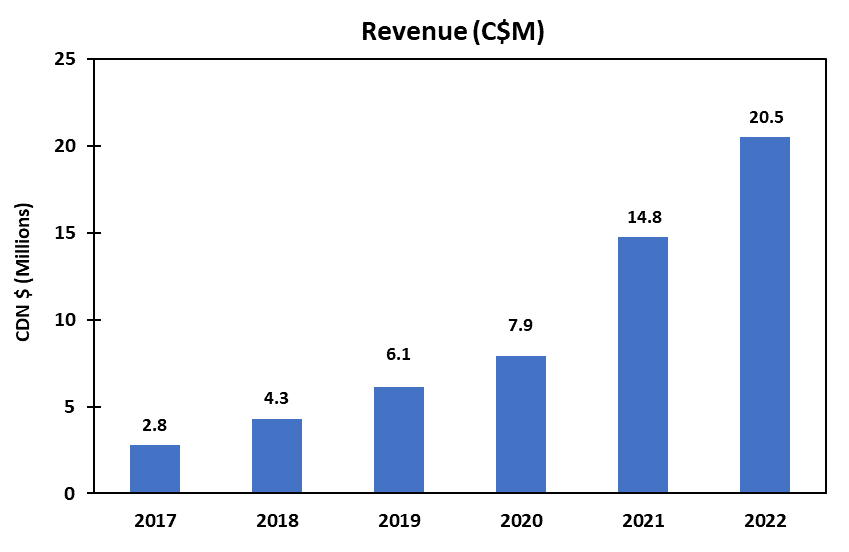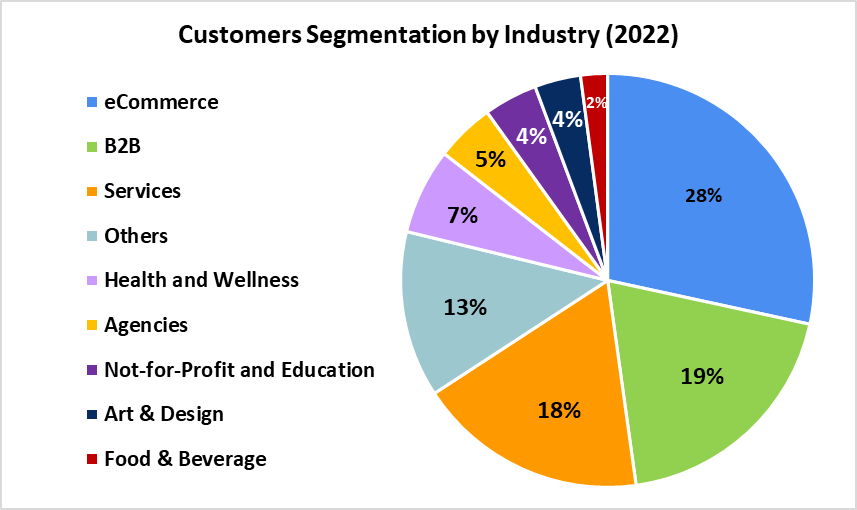 Wishpond (TSXV: WISH, OTCQX: WPNDF)
Analyst Target Price: $1.74
Analyst Information
Wishpond is followed by the analysts listed above. Please note that any opinions, estimates, or forecasts regarding Wishpond's performance made by these analysts are theirs alone and do not represent opinions, forecasts or predictions of Wishpond or its management.
Investor Updates
Sign up to stay up to date with our latest investor news and updates