Call tracking that makes it easy to measure offline conversions.
Wishpond's call tracking makes it easy to measure the full value of your marketing campaigns in real-time.
Book a Demo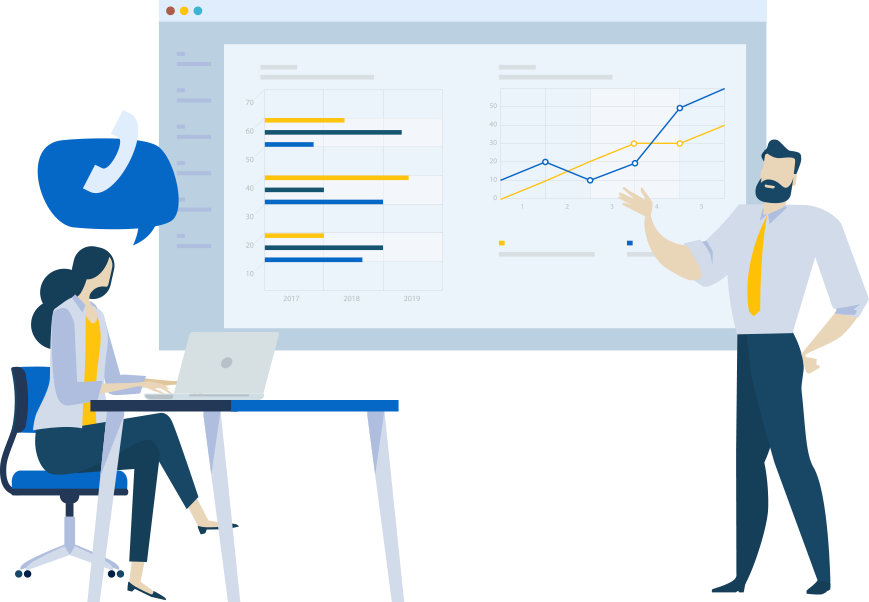 How call tracking can help your business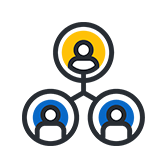 Better insights
See which campaigns are responsible for which conversions then use that information to focus on the campaigns that are driving the best results.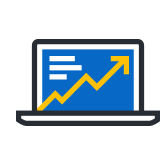 Better results
Leverage the experience of your Wishpond Marketing Executive to advise you on which audiences to target, which offers to promote, and how to get the best return on investment for your business.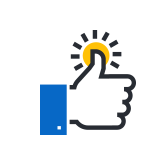 More Certainty
Feel confident in the quality of leads generated with information like average order value, call frequency, and more.
Get more trackable sales calls
Wishpond assigns unique local phone numbers that redirect to your primary sales phone number in order to track each new phone call.

We track all calls from your sales page, email campaigns, and AdWords extensions, enabling you to see what source is driving the most calls to your business.
Book a Demo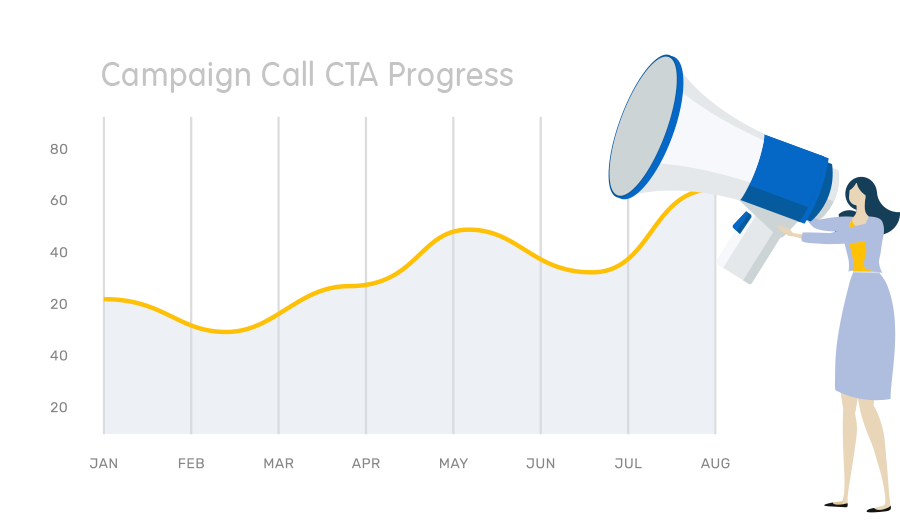 See full reports to track campaign progress
You get monthly reports showcasing the total number of phone calls coming from Wishpond campaigns.

Our team will work with you to determine the average value per call, closing rates, and the best performing campaigns so you can spend more time making sales, and less time worrying about marketing.
Book a Demo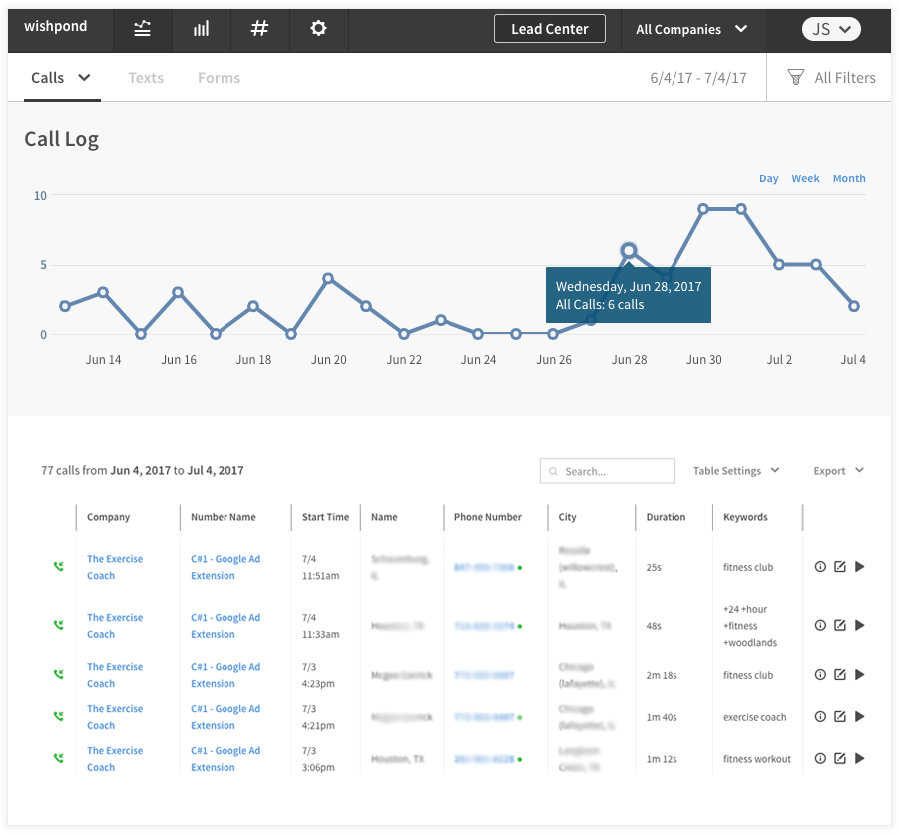 Take the Guesswork Out of Marketing With a Team of Professionals
Your marketing executive will work with you to ensure your campaign is a success. Get unparalleled support 24/7 with access to designers, ads specialists, content writers, and more.
Book a Demo
Why Choose Wishpond?
We do all the heavy lifting

Spend less time learning how to use complex software platforms and more time growing your business.

You get state of the art technology

Get access to the latest marketing technology that allows you to see what contacts are up to in real time in order to turn more prospects into customers.

It works with what you already have

Wishpond has over 40 native integrations and connects with 1000+ other apps. Our team will help you get campaigns up on your website, email's synced, and sales coming through in no time.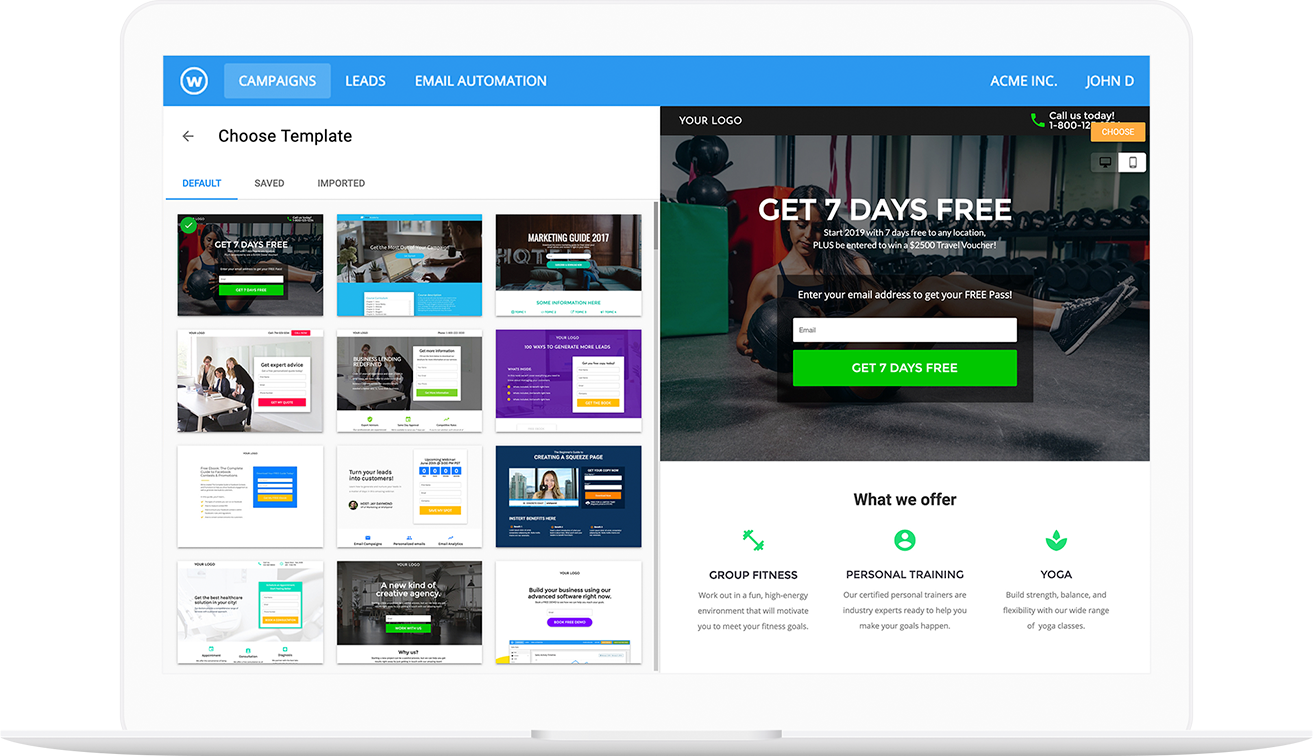 Brilliant service, amazing graphics and design and top tier management! A friendly, helpful, engaged team!

Results: +1,800 sales leads
​Wishpond was a key component to our campaign's success. It was a one stop shop that was intuitive, very easy to setup and reliable throughout the duration of our campaign.

Results: +15,000 sales leads
For a first-time Instagram contest, GoEco was blown away with the results. Wishpond's platform turned out to be everything we envisioned with several submissions that we could easily manage and monitor. We're definitely going to use Wishpond for future contests and promotions.

Results: +5,520 sales leads
Previous
Next

Ready to take your business to the next level?
Join thousands of businesses and see how Wishpond can help you grow your business today.
Book a Demo