First Quarter 2023 Financial Results Video Conference Call
Wishpond just released its Q1 financial results for 2023. This was discussed during a live webinar, where Wishpond's CEO and CFO broke down the company's financial performance and business developments.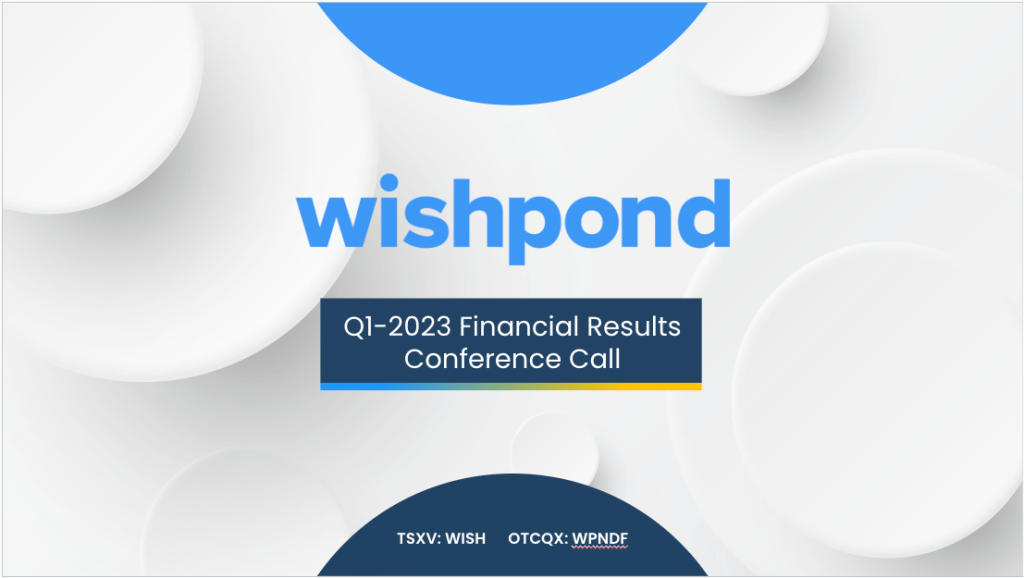 Watch Here
Here are some highlights from the event:
Wishpond achieved revenues of $5.6 million during Q1-2023, a 38% increase from the previous year

Wishpond achieved positive Adjusted EBITDA of $209 thousand in Q1-2023, a 147% increase from the same quarter last year.

During the quarter, the Company launched its new all-in-one marketing platform, Propel IQ, as well as its new website builder product powered by generative artificial intelligence technologies.
"Our outlook continues to look promising for 2023 with increasing sales, positive Adjusted EBITDA, and improving margins. We expect to continue growing rapidly as our sales pipeline remains robust and we continue transitioning to bundled product offerings to our customers," said Ali Tajskandar, Wishpond CEO.