Digital Marketing Provider, Wishpond Launches Wishpond Appointments
As seen on…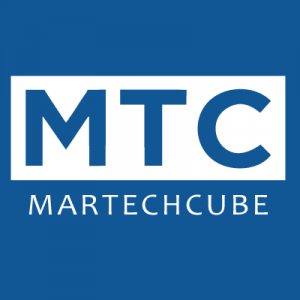 Wishpond Appointments allows merchants to provide online booking and scheduling services from their own website, using Wishpond's award-winning digital marketing platform.
Wishpond Technologies Ltd. (TSXV: WISH) (OTCQB: WPNDF) ("Wishpond" or the "Company"), a provider of marketing-focused online business solutions, is pleased to announce the launch of Wishpond Appointments, enabling businesses to offer automated scheduling to their clients. The new product represents the first feature integration of EverGenius software into Wishpond's platform which comes from the Company's acquisition of Invigo Media. Wishpond Appointments enables merchants to provide their customers with online booking, all integrated and managed within their existing Wishpond digital marketing platform. In addition to improving relationship management, Wishpond Appointments improves lead generation enabling customers to more easily drive the growth of their business.
"Scheduling software will continue to be a vital part of both brick and mortar and online-based business for the foreseeable future," said Jordan Gutierrez, Wishpond's Chief Operating Officer. "Leveraging the strength of EverGenius allows Wishpond Appointments to distinguish itself from other one-off calendar solutions as it comes with the power of our fully integrated marketing platform and services. This combination significantly alleviates the burden of acquiring and retaining clients for small businesses."
Wishpond Appointments is integrated into the Wishpond Landing page product. Wishpond Appointment is ideal for businesses who depend on booking meetings to close sales and manage customer relationships, such as hair salons, gyms, B2B sales-driven companies, and other service-based organizations.  These businesses can now add a calendar directly on their landing page or website to setup client appointments or consultations. This calendar can also be used to capture new lead information for these businesses as clients schedule their own appointments. Businesses can then connect these leads to Wishpond's email and digital marketing tools to accelerate the growth of their business.
Wishpond Appointments is an even more powerful tool to drive sales when used as part of broader marketing campaigns with Wishpond's new Marketing Funnels and Payments products announced earlier this year. A customer going through the user journey of a Wishpond-powered marketing campaign could book an appointment, pay for services in advance of the meeting, and be upsold additional offerings during the same cycle all within a seamless customer experience centralized in Wishpond's platform.
Wishpond Appointments is an add-on for new and existing Wishpond Landing Pages customers. For customers using other calendar and scheduling solutions, Wishpond experts will ensure a smooth transition to the Company's new product as part of existing Wishpond services.