Wishpond Technologies on pace to deliver organic revenue growth, says Beacon Securities analysts
As seen on…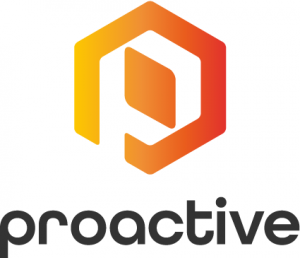 The research firm shared that Wishpond's CEO Ali Tajskandar acquired about 82,200 shares of his company on the open market
Wishpond Technologies Ltd is on pace to deliver strong organic revenue growth over the coming quarters, supported by its positive fundamentals, according to analysts at research firm Beacon Securities Ltd.
Beacon analysts reiterated their 'Buy' rating and $3.75 target price on Wishpond stock, which is based on 10 times in 2022 enterprise value to sales. The digital marketing company is expected to earn a revenue of $3.77 million, acting as the next catalyst for 3Q 2021 results.
The analysts also predicted that Wishpond could return to breakeven-to-positive earnings before interests, tax, depreciation (EBITDA) during the release of its 3Q 2021 results. The company "strategically" went into a negative EBITDA position in the first half of the year through the addition of new sales and marketing personnel to augment organic growth.
Beacon analysts wrote: "We believe the company is on pace to deliver strong organic revenue growth over the coming quarters (30 – 50% y/y), thanks to its recent investments in sales and marketing, along with recent acquisitions, which provides strong cross-selling opportunities."
They shared that Wishpond's CEO Ali Tajskandar acquired about 82,200 shares of his company on the open market. 
"While this does not seem like a material amount, we would note that Tajskandar already owns over 5 million shares and has never sold stock," said the  Beacon analysts.
Besides, the analysts point out that despite excellent industry and company fundamentals, Wishpond is trading at only 3 times its 2022 enterprise value to sales versus the peer group that is trading at 13.5x.
Beacon researchers added: "We continue to view Wishpond as an undervalued, fast-growing SaaS company, which should continue to benefit from strong industry tailwinds." 
Wishpond is a Canadian company focused on providing marketing-focused online business solutions. 
The Vancouver, British Columbia-based company is positioning itself as a leader in providing digital marketing solutions to entrepreneurs, empowering them to achieve success online.  
With over 3000 paying clients ranging from start-ups to Fortune 500 companies, the agency is working as an all-in-one online services platform, which allows businesses to operate and analyze all aspects of their sales and digital marketing.
See the original post
here