Wishpond featured as 'focus stock of the month' in Desjardins report; says 'growth looks impressive'
As seen on…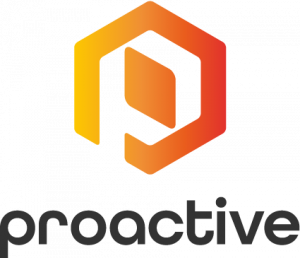 Desjardins reported that Wishpond is a fast-growing, software as a service-based marketing technology company with annual recurring revenue of $15 million
Wishpond Technologies Ltd has been featured in the Desjardins Monthly Diversified Digest as 'Focus stock of the month', and has also been added to Desjardins' small-cap watchlist. 
In a note to clients, Desjardins noted that Wishpond is a fast-growing, Software-as-a-Service (SaaS) based) marketing technology company with annual recurring revenue of $15 million.
Serving small-to-medium (SMB) size businesses, Wishpond has outlined a multi-faceted growth plan focused on investment in sales, new product development; and accretive mergers and acquisitions. Wishpond completed three deals in 2021 — Invigo Media, PersistIQ, and Brax.io. 
READ: Wishpond Technologies on pace to deliver organic revenue growth, says Beacon Securities analysts
"While Wishpond's core SMB base, defined as clients with anywhere from 5–20 employees, is diverse across a number of categories, the company's solutions resonate particularly well with e-commerce and services-related merchants," Desjardins' analysts said.
"With regard to e-commerce, or direct-to-consumer (D2C) clients, Wishpond saw notable growth accelerated by the pandemic such that the category now accounts for 25% of the company's mix; business-to-business (B2B) is the company's second-largest category at 24%."
The digital services company provides a suite of tools, helping SMBs run cost-effective marketing campaigns across the entire consumer journey, falling under three broad categories: capture, nurture, and convert.
Although Wishpond has been public in December 2020, the analysts noted that the company has over 10 years of experience reflecting a few strategic pivots, multiple product launches, and strong organic revenue growth trends, while it has also demonstrated an ability to be EBITDA-profitable.
They also said that Wishpond can also be scalable to support large enterprises including Lululemon, Walmart, ESPN, and CBS (NYSE:CBS). 
Currently, Wishpond is working to develop a payments service, marketing funnels, an outbound sales solution by PersistIQ, and a platform for booking appointments by Invigo.
Financially, the company's revenue grew 30% to reach C$7.9 million (M) in 2020, with consecutive quarters of progressively higher results (C$1.67M, C$1.87M, C$2.10M, and C$2.25M from the first quarter of 2020 to 4Q20).
The analysts reported that while the company benefited from the positive impact of foreign exchange, the key driver of growth over the past two years has been the need for SMBs, particularly brick-and-mortar firms, to be relevant to consumers during lockdowns through consistent marketing across all channels.
"In our view, the growth looks impressive given that it likely reflects high levels of churn characteristic of the SMB merchant (one in four business failures each year), suggesting a fast pace of gross merchant adds and/or plan upgrades from existing merchants," said the Desjardins analysts.
"Revenue growth through 2021 has been strong in the 70% range given M&A (Invigo and PersistIQ), although management has indicated organic gains closer to 35%. The company has also noted that 2Q21 US-based revenue growth was ~100% year-on-year," they added.
Wishpond is a Vancouver, British Columbia-based company focused on providing marketing-focused online business solutions. It operates with over 30 software integration tools, providing a wide range of services like marketing campaigns, email marketing, payments, analytics, and customer management portal.
See the original post here