Wishpond is on pace to deliver organic revenue growth over coming quarters
As seen on…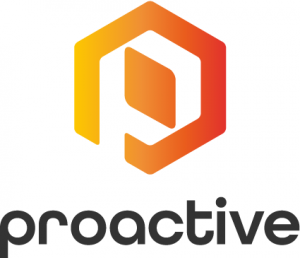 Snapshot
The company offers an 'all-in-one' online services platform which allows businesses to operate and analyze all aspects of their sales and digital marketing
Canadian company working to provide marketing-focused online business solutions

Has over 3,000 small-medium sized businesses as clients

Achieved record revenue growth of 73% in the second quarter of 2021
What Wishpond does:
Wishpond Technologies Ltd is a Canadian headquartered company focused on providing digital marketing-based online business solutions to small-medium-sized businesses around the globe. 
The Vancouver, British Columbia-based company is positioning itself as a leader in providing digital marketing solutions to entrepreneurs, empowering them to achieve success online.  
With over 3,000 paying clients ranging from start-ups to Fortune 500 companies, Wishpond offers an 'all-in-one' online services platform which allows businesses to operate and analyze all aspects of their sales and digital marketing. 
Wishpond operates with over 30 software integration tools, providing a wide range of services like marketing campaigns, email marketing, payments, analytics, and customer management portal. 
With a well-diversified customer base, most of Wishpond's users are small-to-medium size companies with e-commerce, B2B, agencies, services, and non-profit profiles. At least 78% of its clients are based in the US, while the rest are located in Canada and around the world.
Wishpond has boosted its product offerings with the completion of three acquisitions since December 2020  — Invigo, PersistIQ, and Brax.io. 
Equity stock analysts are bullish on Wishpond with an average projected share price upside of over 100%. Analysts also project over 75% revenue growth in 2021 to C$14.4 million, increasing to an estimated C$20.5 million for 2022. Wishpond's business model is established on subscription-based recurring revenue and the company has consistently maintained a gross margin of 65%-70%.
The experienced team in the marketing-software industry, led by its founder CEO Ali Tajskandar – who has had a distinguished career as a software engineer and technologist – works as an asset for the growth of Wishpond. Tajskandar founded Wishpond in 2009 with a vision to simplify marketing for business owners. 
How is it doing:
In October 2021, Wishpond announced the integration of its Wishpond Appointments platform with Zoom. The integration allows Wishpond Appointments to connect seamlessly with Zoom allowing Wishpond's clients to easily create virtual meetings for their next business call, important customer meeting, or consultation. Wishpond Appointments lets users easily offer Zoom Meetings in the appointment booking flow, and decreases the number of potential 'no-shows'.
Broadening its portfolio of products, Wishpond acquired Brax.io in October. The new addition to the business is being led by Kevin Ho, Wishpond's former vice president of Marketing. Brax.io is a Software-as-a-Service (SaaS) business that has generated a revenue of US$1.5 million over the past 12 months, with healthy gross margins of 80% and EBITDA margins exceeding 15%.
In August, Wishpond reported 73% record revenue growth in the second quarter of 2021, generating revenue of $3.2 million compared to $1.8 million in 2Q 2020. The increase in revenue was primarily driven by higher organic growth from the company's incremental investment in its sales team and inorganic growth from the positive contribution of its Invigo and PersistIQ acquisitions.
On the financing front, on September 29, Wishpond entered into a new credit facility with the National Bank of Canada (TSX:NA)'s Technology and Innovation Banking group that provided a $6 million secured revolving operating line. 
Inflection points:
Expects growth from product and service expansion, geographic growth, and strategic acquisitions

Analysts expect over 75% revenue growth in 2021

Estimates adjusted EBITDA to be positive in the second half of 2021
What the broker says: 
Wishpond Technologies is on pace to deliver strong organic revenue growth over the coming quarters, according to analysts at brokerage firm Beacon Securities Ltd.
The Beacon analysts reiterated a 'Buy' rating and $3.75 target price on Wishpond stock, which is based on 10 times its 2022 enterprise value to sales multiple. 
The analysts also predicted that Wishpond should return to breakeven-to-positive earnings before interests, tax, depreciation (EBITDA) during the release of its 3Q 2021 results. The company "strategically" went into a negative EBITDA position in the first half of the year through the addition of new sales and marketing personnel to augment organic growth.
What the boss says:
Reporting results for the second quarter of 2021, Wishpond CEO Ali Tajskandar said: "We are beginning to witness the synergistic benefits of our acquisitions through cross-selling the Company's products and services across the different parts of the growing organization."
He added: "Our positive Q2 results and momentum position us for strong year-over-year growth in the back half of 2021."
See the original post here