Wishpond Technologies looks a pandemic winner as it helps businesses achieve success online
As seen on…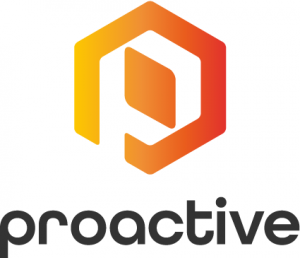 According to analysts, Wishpond's "growth looks impressive" as the Canadian digital marketing company is projected to register 75% revenue growth in 2021 of C$14.4 million, and C$20.5 million in annual revenue in 2022
As the coronavirus (COVID-19) pandemic hit, multiple companies, especially those in retail, were abruptly pushed out of business amid the stay-at-home orders.
Soon enough, businesses were struggling to make their debut in the online world as brick-and-mortar stores closed their shutters.
Fortunately, help was at hand in the shape of Wishpond Technologies Ltd, which works with hundreds of small and medium-sized businesses (SMBs) to create cost-effective digital marketing solutions.
Vancouver, British Columbia-based Wishpond provides its diversified customer base of over 3,000 clients with a range of services like marketing campaigns, email marketing, payments, analytics, and customer management portal. It helps marketers to create landing pages and contests, track leads, send emails, and more.
The digital services company has emerged as one of the few pandemic winners among others including Zoom and Amazon, making the online experience smooth for its clients. 
Wishpond was recently featured in the Desjardins Monthly Diversified Digest as 'Focus stock of the month'. The Desjardin analysts said Wishpond's "growth looks impressive," as the Canadian digital marketing company is projected to log 75% revenue growth in 2021 of C$14.4 million, and C$20.5 million in annual revenue for 2022.
For the third quarter ended September 30, 2021, the company reported a record 90% quarterly revenue growth of $3.9 million, compared to $2.09 million in the 3Q of 2020. 
Proactive sat down with Wishpond's CEO Ali Tajskandar to discuss how the company's role expanded during the pandemic to position it for hyper-growth.
Proactive: How did Wishpond start? 
Ali Tajskandar: Wishpond was founded in 2009. Initially, our focus was helping local retailers reach online shoppers by publishing their inventories online, allowing consumers to find products from nearby businesses. Over time, we shifted our vision and we developed a suite of tools to help all businesses, especially small businesses, achieve success with getting customers and sales online. After that, we expanded the platform to offer an "all-in-one" digital marketing suite that provides companies with marketing, promotion, lead generation, and sales conversion capabilities under a single platform.
Our vision is to become the leading provider of all-in-one digital marketing solutions that empower entrepreneurs to achieve success online, regardless of their industry or size. With an increasing wave of consumers spending significant time online, businesses realize that transitioning into the online space is no longer an option but a necessity to survive and prosper long-term. This transition comes with many challenges, especially for small businesses that often lack the financial resources and expertise required to launch successful marketing campaigns.
What makes Wishpond different from other digital solutions companies?
While there are a variety of companies offering specific lead generation tools, Wishpond offers several advanced tools integrated and managed from the same platform. In addition, while our competitors may offer digital marketing tools, very rarely do any of them offer a full-service option of managing the customers' digital marketing campaigns to help them achieve success. And companies that do, are generally unable to offer rates that would work for traditional SMBs.
Alternatively, Wishpond offers businesses all the technological tools they need to market and grow their business, coupled with the expertise and service to achieve success with such tools, at prices that work for small businesses. 
How did COVID-19 play a role in the evolution of the company?
Since the pandemic, we've seen a big shift online. And not only from an advertising and customer acquisition perspective, but also as a way of managing existing customers, upselling, and facilitating services once done in person.
For example, there are a number of gyms and personal trainers that now do their free consultations virtually. The benefit to this is it reduces contact which was important throughout the pandemic, but it has also opened up the ability for trainers to work with clients all over the world.
We're also seeing the adoption of payments online skyrocketing, especially for non-eCommerce products. So using that same example, gyms and personal trainers can now find new prospects, accept payments, and run entire fitness programs online. We actually just added new payments and scheduling products which we've gotten a lot of great traction, specifically for these types of use cases.
How have product lines evolved over the years since the inception of the company?
At some point, we moved from local search to proprietary solutions for small and medium-sized businesses. We started getting into social contesting apps, which have been very effective for our clients and were gaining popularity as Facebook and Instagram were becoming bigger and bigger. In the last two years, Wishpond has shifted from application suites to a more general marketing automation platform that does landing pages, online forms, lead generation email content, and sales for small businesses.
More recently, Wishpond has boosted its product offerings with the completion of three acquisitions since December 2020 – Invigo, PersistIQ, and Brax.io.  Invigo added marketing operations functionality, PersistIQ contributed sales automation tools and Brax.io provided ad management capabilities on our platform.
With the new acquisitions and growth plans in place, Wishpond is continuously adding to our product and service offerings. Some recent new product releases include online payments and appointment scheduling solutions. We are also constantly growing and improving our service offerings – like the addition of SEO services and unlimited design services. 
What are the star integration tools/services of Wishpond?
Wishpond offers an "all-in-one" marketing suite that provides companies with marketing, promotion, lead generation, and sales conversion capabilities from one integrated platform. 
Some of Wishpond's most popular tools include the landing page builder, email marketing software, social contest tools, marketing automation, and leads database. Wishpond's full product suite includes tools designed to capture, nurture, and convert leads. All of these are seamlessly integrated with each other.
How different is Wishpond now from the vision that you had during the initial stages of the establishment?
Wishpond started in 2009 as an online retail aggregator for Canada and the United States. Basically, the platform offered a hyper-local shopping search engine. In 2011, Wishpond completely shifted gears to become an online marketing platform for small businesses. You could say that the initial vision of the startup was completely different from what it is today.
Where do you see the company going in a few years?
As more and more small businesses shift their operations online, the company expects to see continued growth within this sector. Wishpond's future growth plans can be broken down into three main areas – sales growth, acquisitions, and technology. 
We have a predictable and scalable sales engine and we plan to continue to grow our team to achieve greater organic growth. Further, we plan to make a number of acquisitions in the marketing technology and services industry, integrate them into Wishpond, and bring more value to our end clients through the use of technology and innovation. This will rapidly accelerate our growth towards being a global leader in all-in-one digital marketing solutions.
We're also looking to continue expanding our marketing technology platform, providing our clients with increased functionality and ongoing value and success online.
See the original post here