PI Financial initiates coverage on Wishpond Technologies as a 'Buy', highlights strong growth prospects
As seen on…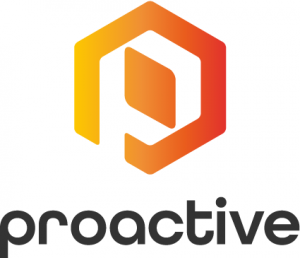 "WISH spent a number of years investing in a sustainable sales process, and now has a well-established sales generation engine for systematic lead generation and conversion," analysts at PI Financial said
PI Financial has initiated coverage on Wishpond Technologies Ltd with a 'Buy' rating and a C$2.75 target price, citing the company's strong growth prospects.
Analysts at the equities research firm noted that Wishpond has generated strong organic growth of more than 30% since 2017 from subscription-based solutions. And they said the company is positioned to continue this growth rate over its forecast period. 
"WISH spent a number of years investing in a sustainable sales process, and now has a well-established sales generation engine for systematic lead generation and conversion," the analysts said. 
The PI Financial analysts noted that Wishpond's management pegs its Customer Lifetime Value to Customer Acquisition (LTV to CAC) ratio at 3.5 to 1, which is a good investment model as the company remains in the early stages of a large total addressable market. 
Additionally, the research firm's analysts said Wishpond has a well-diversified customer base, which helps to reduce revenue volatility, with over 3,000 customers across several verticals and a target market of millions of small and medium-sized businesses.
"WISH doubled its quota-carrying headcount to 25 in the first year since going public in December 2020, and expects to nearly double this group again in 2022," the analysts said. "The company is also launching a number of new products, arming its salesforce with the ammunition required to up-sell its installed base, and to add new customers." 
After acquiring four companies since becoming public in December 2020, the PI Financial analysts said acquisitions have continued to drive revenue growth for Wishpond to over 80% in 2021. Investors should expect more merger and acquisition (M&A) activity, they added. 
Wishpond ended the third quarter of 2021 with C$8 million in cash and C$6 million in undrawn debt, providing adequate capacity for acquisitions using a combination of stock, cash, debt and earn-outs, the analysts concluded.
Based out of Vancouver, British Columbia, Wishpond is a provider of marketing-focused online business solutions. The company's vision is to become the leading provider of digital marketing solutions that empower entrepreneurs to achieve success online.
See the original article here