Easily track, segment and manage your leads.
Wishpond's leads database allows you to create segments of leads and track their activity across your website.
Get Started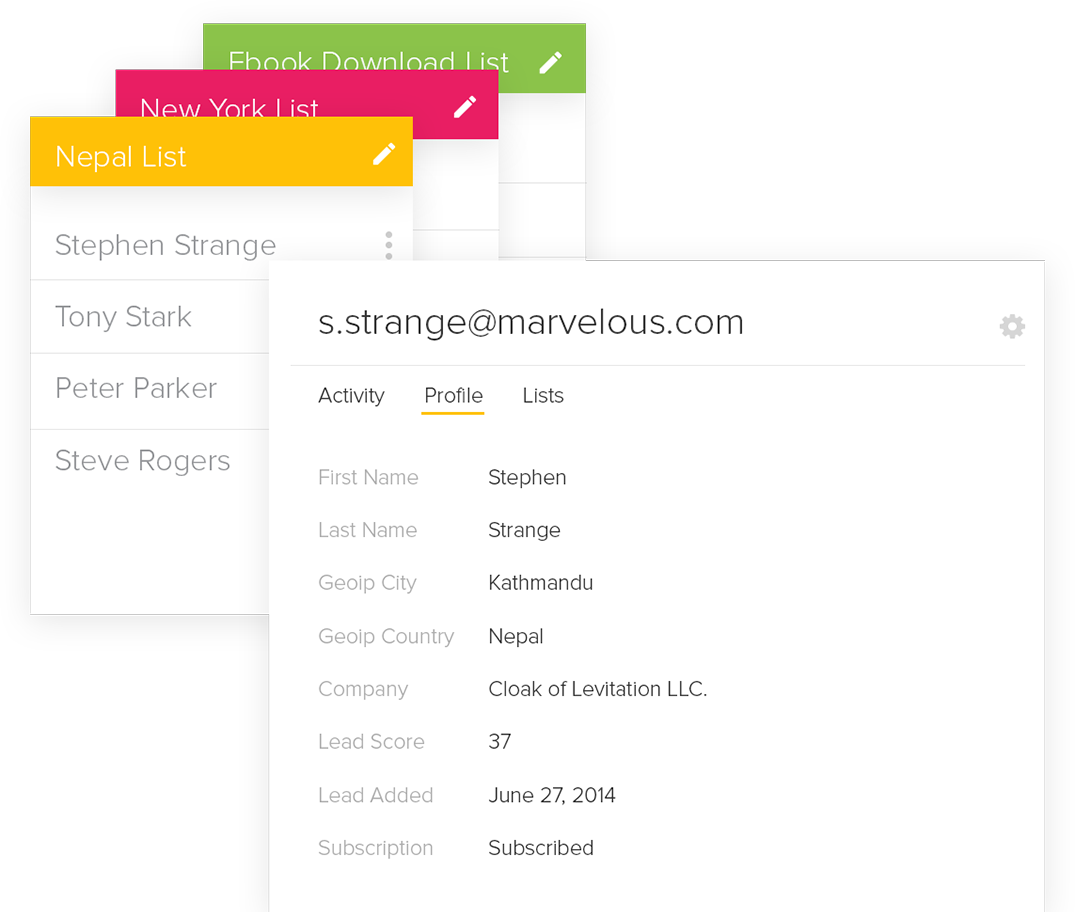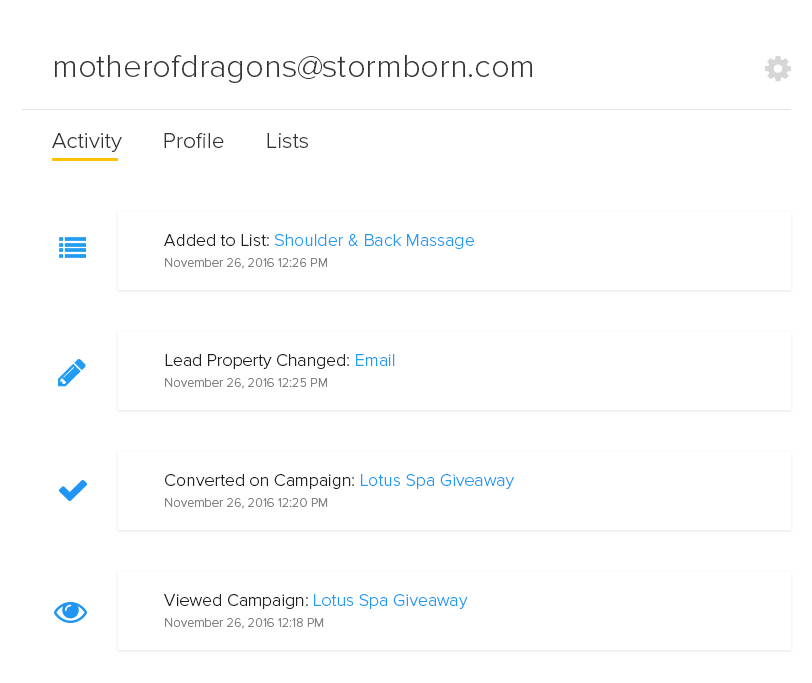 See what your leads are doing in real-time
Wishpond's visitor tracking allows you to see the pages your leads are visiting and the campaigns they're converting on, giving you unique insights into their behavior. Use this information to better personalize your marketing and sales efforts.
Get Started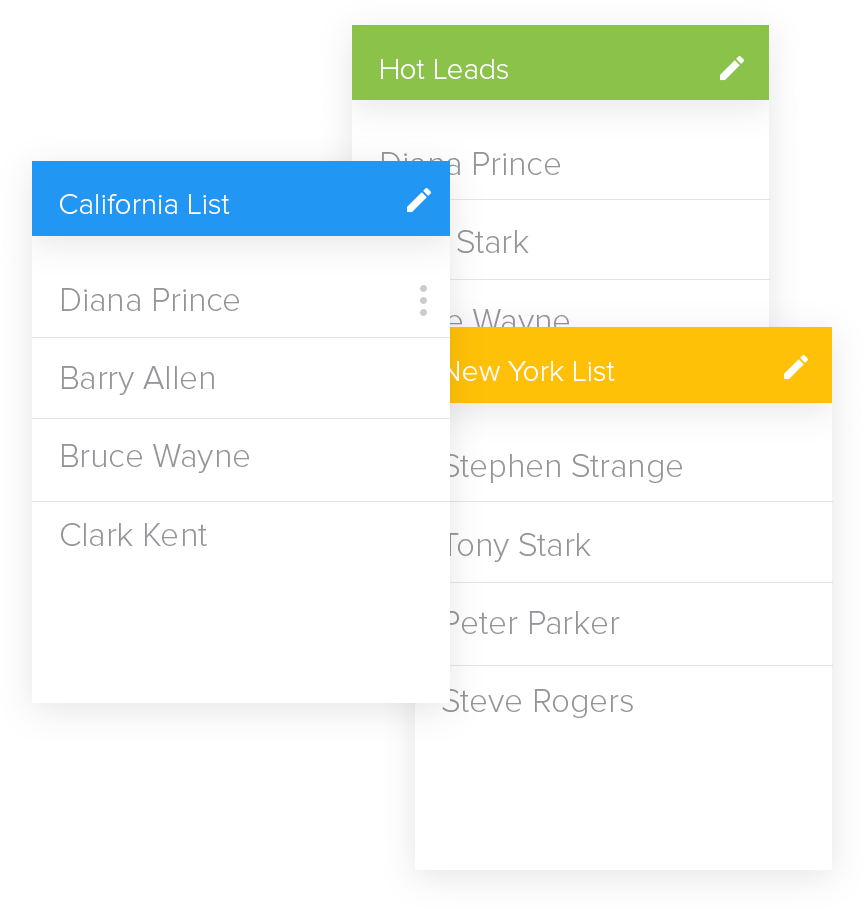 Easily segment your leads into lists
Automatically create detailed segments of leads based on specific properties and actions (like campaign conversions or location) or manually add leads to a segment to create lists for more personalized marketing. Monitor the growth and activity of your lists with Wishpond's list analytics.
Get Started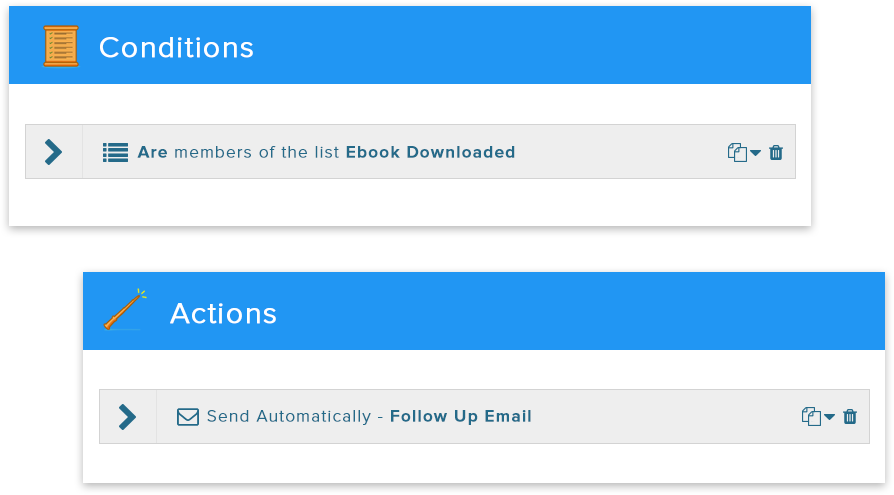 Automatically personalize your marketing
Using Wishpond's marketing automation, send personalized email marketing campaigns to your various lists to boost list engagement and maximize conversion. Or, automatically send internal emails to your sales team when your leads are ready to buy.
Get Started
Integrated with the tools you love
With Wishpond's 300+ integrations – including email, analytics, sales, payment & collaboration apps – you can be sure we fit right in with the tools you already use.



"​Wishpond was a key component to our campaign's success. It was a one-stop shop that was intuitive, very easy to set up and reliable throughout the duration of our campaign."
15,000 New Leads
---
Chad Riddersen, Deviate Labs LLC Get started with Wishpond
Start your free trial to get full access to all of Wishpond's marketing tools free for 14 days.
Book a Demo