Automate your digital marketing.
Wishpond's powerful and easy-to-use marketing automation enables you to nurture leads and retain customers, automatically.
Get Started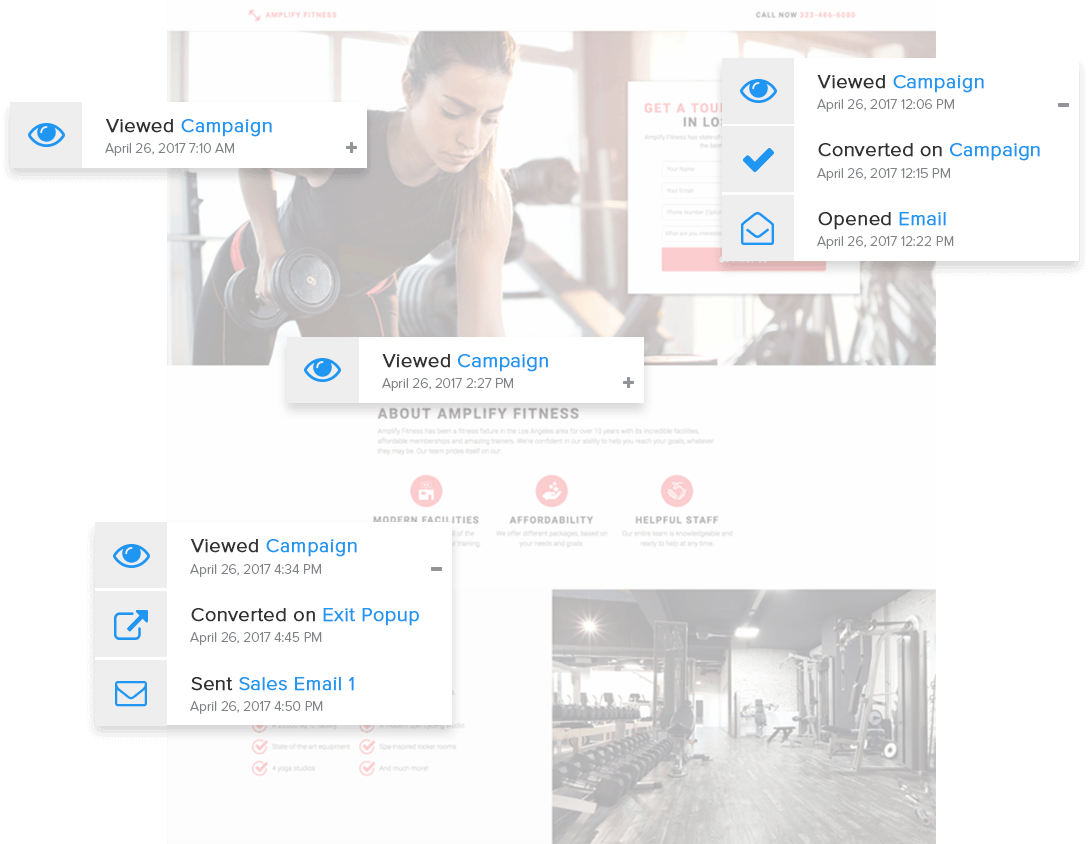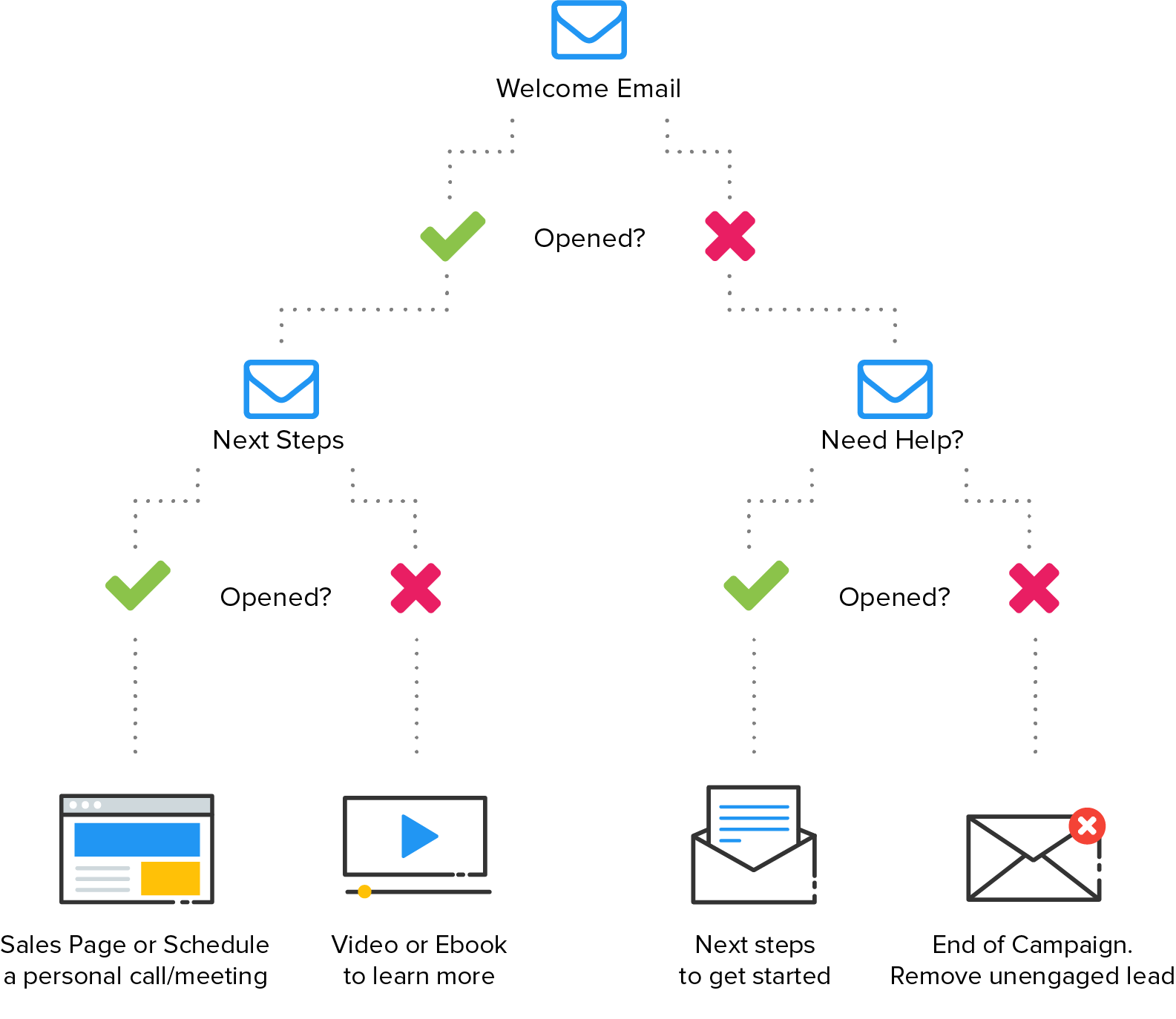 Send personalized email campaigns to your leads based on demographics and activity
Use the information you have about your visitors to send segmented email campaigns. Customize the emails you send (and when you send them) based on lead activity. Marketing automation allows you to send the perfect emails at the perfect times.
Get Started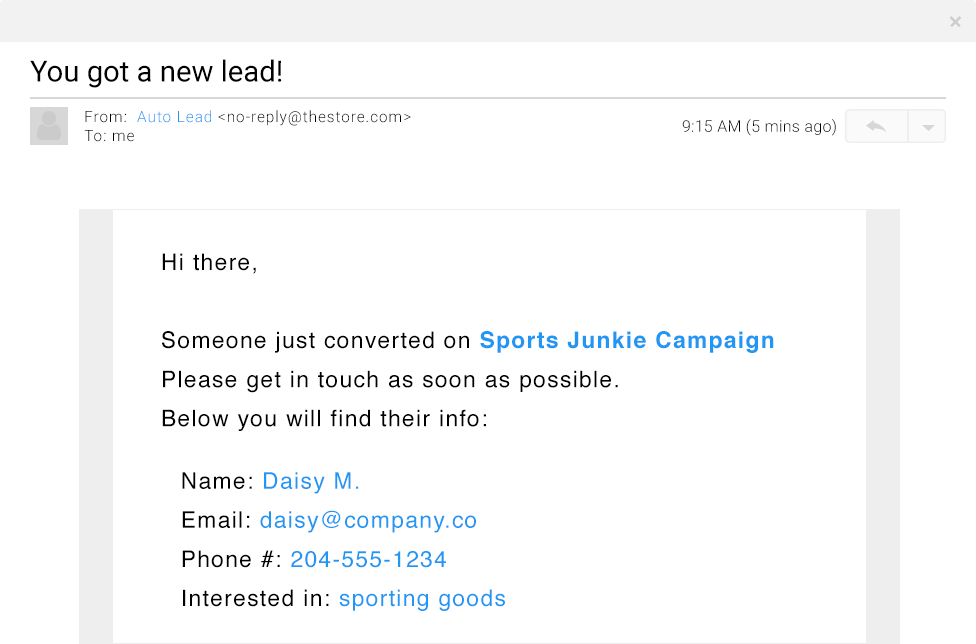 Forward hot leads to your sales team
Use marketing automation to identify hot leads and email your sales team telling them to follow up. Nurture and contact leads at the opportune time to maximize conversions and boost your sales.
Get Started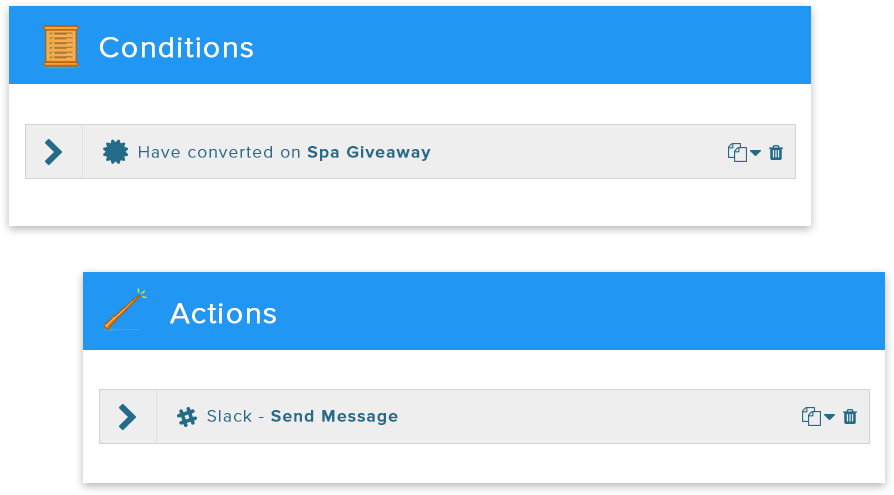 Automate actions for the apps you already use
With Wishpond's long list of integrations, it's easy to automate interactions between Wishpond and the other apps in your marketing toolbox. Whether it's registering a lead for your GoToWebinar webinar or sending an internal message to your sales team on Slack, Wishpond makes it simple to set up any integration.
Get Started
Integrated with the tools you love
With Wishpond's 300+ integrations – including email, analytics, sales, payment & collaboration apps – you can be sure we fit right in with the tools you already use.



"​Wishpond was a key component to our campaign's success. It was a one-stop shop that was intuitive, very easy to set up and reliable throughout the duration of our campaign."
15,000 New Leads
---
Chad Riddersen, Deviate Labs LLC Get started with Wishpond
Start your free trial to get full access to all of Wishpond's marketing tools free for 14 days.
Book a Demo