Our tool automatically
generates high-quality
content and imagery
All you need is a few simple details about your business to get started.
With our AI-powered Website Builder, you can focus on what matters
most – growing your business.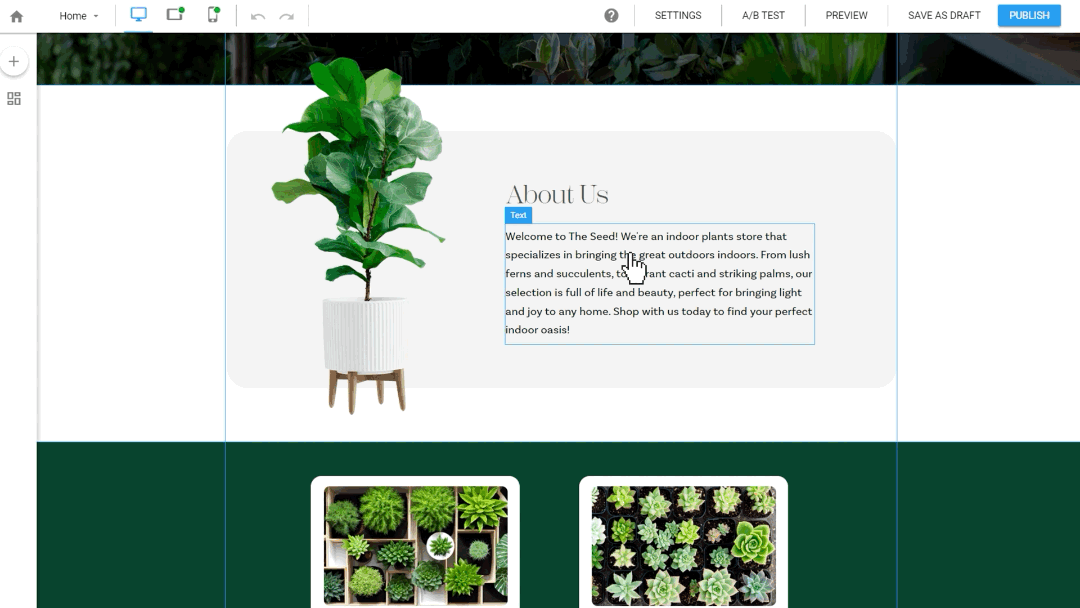 Generate, regenerate and
refine content
Experience the remarkable capabilities of our AI. Build a functional site
in seconds, regenerate text and images, and enhance your copy with
"Refine by AI" feature.